RV Accessibility Lift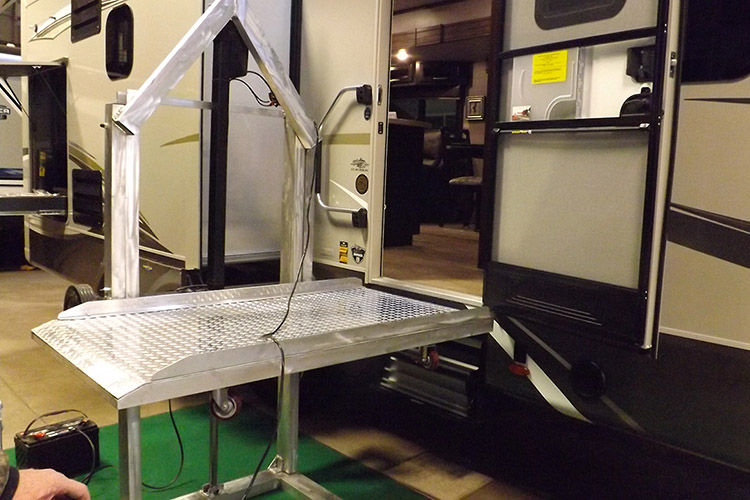 Our RV Accessibility lift attaches to your RV receiver hitch and travels with you. The lift is easily removed and transferred to the door of your RV for use. When it's time to leave, simply attach the wheels and return the lift to your receiver hitch so you'll have it at your next stop.
Gallery
$3395 plus shipping.
To Order call 406-755-4701 (8am - 4pm MST) or email This email address is being protected from spambots. You need JavaScript enabled to view it.