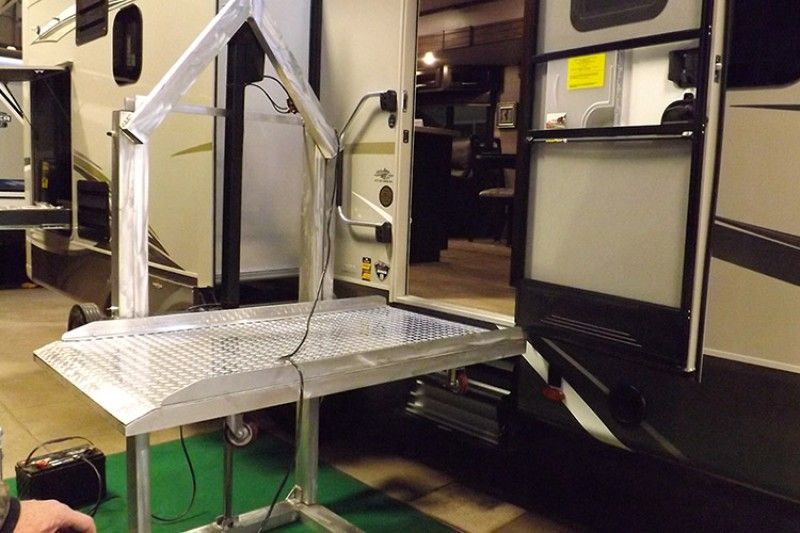 Our RV Accessibility lift attaches to your RV receiver hitch and travels with you. The lift is easily removed and transferred to the door of your RV for use. When it's time to leave, simply attach the wheels and return the lift to your receiver hitch so you'll have it at your next stop.

RV Dealers - help your mobility impaired / senior customers access your inventory comfortably and easily. We can set up a package for you.
From $4395 (plus shipping).